Everything your business needs in one seminar ticket!
As a hairdressing salon owner and/or hair professional, Real Talk is your access to engaging information that will build and strengthen your salon business beyond your everyday thinking. A rare lineup of guest presenters and leading industry professionals, as well as experts in social media, branding and consumer retail trends – Real Talk will introduce you to new ideas, leverage professional discussions and leave you with practical strategies to build your salon brand.
Come along and network for a full day with like-minded individuals and salons, but most of all be inspired by those creating salon businesses with an alternative approach and become a leader who uncovers breakthroughs that will completely elevate your business.
styleicons
Styleicons is an interactive social environment for the hairdressing industry. Rich with the ideal mix of content to fuel a creative mind, the inspirational community has been designed to propel the industry's business and creative minds and motivate the next generation of the hair and fashion leaders.
Through a delicate balance of information and aesthetic appeal, Styleicons updates all industry professionals with a subtle mix of news, a focus on events, people, business, product and lifestyle news as well all things hip to ensure any creative professional is not left untouched.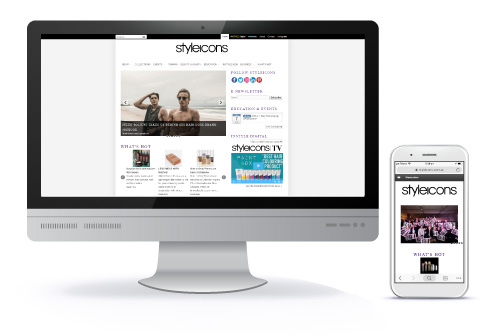 INSTYLE
INSTYLE is Australia's leading hairdressing industry magazine and is an authoritative source for news, reviews, interviews and inspiration for salon professionals. INSTYLE sets the benchmark for hairdressing business and has built a reputation as the only magazine to include in-depth stories and features on all brands, products, services and issues facing the industry.
Proudly the industry's longest serving magazine, INSTYLE has been inspiring and educating hairdressers for more than 33 years, and continues to define trends with six issues per year.